Mercer Spokane mass timber factory
Explore Mercer Mass Timber's 270,000-square-foot facility in Spokane Valley, Washington.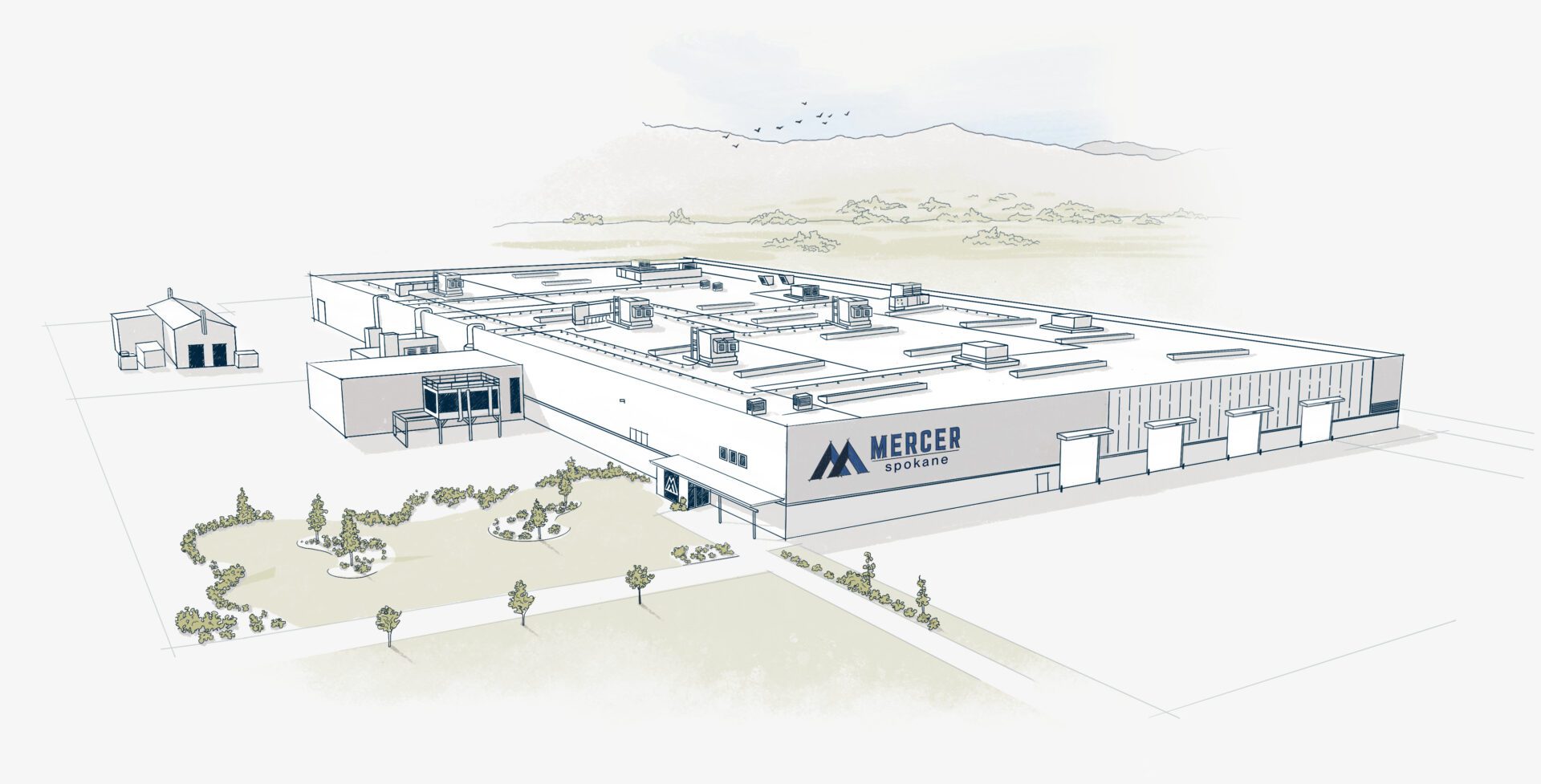 Annual CLT and GLT production capacity
Annual 5-ply CLT production capacity
Boards processed per minute
Number of 12 ft x 60 ft billets produced each month
Factory technologies and capabilities
We have invested in the tools, equipment, and processes needed to consistently deliver best-in-class mass timber products.
Access our library of articles, documents, FAQs, and press releases.
Mercer Spokane
19202 Garland Ave.
Spokane Valley, WA
99027
USA
Unlock the potential of sustainable timber construction through innovative, eco-friendly solutions.
Contact our sales team today to learn how.